Fool's Gold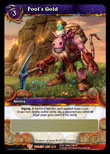 Card:
Fool's Gold
Expansion:
Twilight of the Dragons
Rarity:
1/132 booster packs
Fool's Gold
Binds when picked up

Use: Right Click to place a node of Fool's Gold.





Players may use the node to summon temporary Greedy Kobold non-combat pets. (30 Min Cooldown)
You no take candle! The Kobold days are back and they are coming back stronger then ever! With the rare loot cord [Fool's Gold] you summon a node of pyrite gold (fake gold!) and upon attempting to extract the gold you get a non-combat Greedy Kobold pet to protect your candle stash! Forget the running of the bulls or gnomes... any member of a party or raid can use this item to allow for awesome runs of Kobolds! Perfect for those long mining runs if you don't feel like flying and would like a little Kobold to distract others... in theory.
Purchase:
| Buy It Now | S&H | Qty | Origin | Ending |
| --- | --- | --- | --- | --- |
| $89.99 USD | $0.00 | 1 | US | 6 days 23 hours |
| $90.00 USD | $9.99 | 1 | CA | 6 days 23 hours |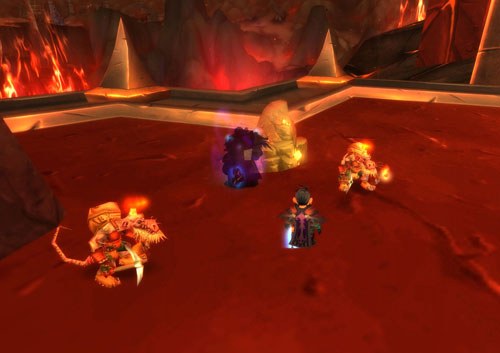 About the Twilight of the Dragons Expansion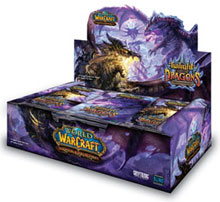 Released on July 26, 2011, the fifteen set from the WoW TCG franchise from Cryptozoic brings a new 220 cards to the game and closes off the WorldBreaker block. After surviving the Shattering and witnessing the war of the elements, this set brings the return of Deathwing to Azeroth. Lady Sinestra and Deathwing bring forth the Twilight dragonflight in a devastating attempt to conquer everything. Destruction is the game, with the introduction of the new Master Hero.
As always, the three loot cards are: