Sandbox Tiger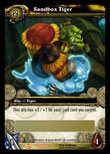 Card:
Sandbox Tiger
Expansion:
Blood of Gladiators
Rarity:
1/11 booster packs
Sandbox Tiger
Binds when picked up

Use: Summons a stationary Sandbox Tiger ride for 3 min. (3 Min Cooldown)
The [Sandbox Tiger] awards your one character with a stack of 50 tigers to use while your raid is fight-I mean, to use sparingly while you're not busy! Yeah! Well, all in all, other players can ride this as well, making this a fun item to share with other people. Upon calling it out, you will hear a tiny spectral roar, and once you jump on, the fun begins! The tiger lasts for about 3 minutes with a 3 minute cooldown, and it is also usable by twinks and both factions! If you're in the market to buy this loot card, you'll be probably paying around $5-$8 USD using the "Buy It Now!" option and anywhere from a penny to $5 USD while bidding.
Purchase: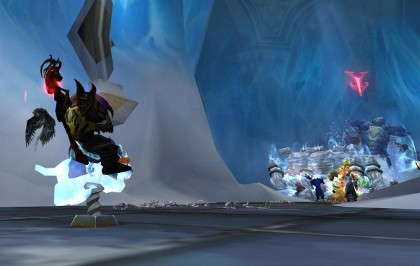 About the Blood of Gladiators Expansion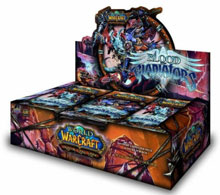 Released in March of 2009, the Blood of Gladiators expansion introduces 208 cards along with arena cards and even more equipment to make your heroes even stronger. But while equipment and arenas are nice, the topping of the cake are the racial cards that allow you to bring the most out of your heroes. Combine that with 3 very cool loot cards and you have an expansion that is very much welcomed into the wow trading card game.
In order of ascending rarity, the loot cards are as follows: