Pinata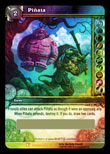 Card:
Pinata
Expansion:
Fields of Honor
Rarity:
1/132 booster packs
Ogre Pinata
Binds when picked up
Unique

Use: Places a candy-filled Ogre Pinata. (30 Min Cooldown)
Pink Gumball
Conjured Item
Unique (20)

Use: Chew the gumball and occasionally blow bubbles.
The Pinata card awards your character with a [Ogre Pinata], which once active, stays out until destroyed and explodes into a pile of little bubble gum stacks. When used by a player, they gain a buff that allows them to blow bubbles! This item is usable by all levels and is therefore twink friendly. The pinata itself, when used, is attackable by either faction just like a target dummy. If you're looking to buy this using the "Buy It Now" feature, you can be expecting to pay around $30 USD and for bidding anywhere between $5 and $25 USD.
Purchase: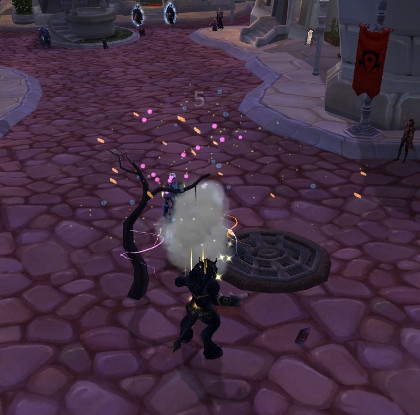 About the Fields of Honor Expansion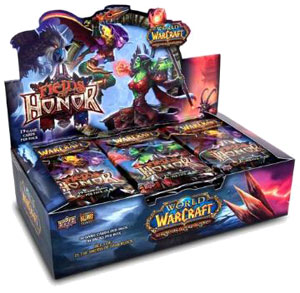 Released on June 30th, 2009, the Fields of Honor expansion ushered in a total of 208 new cards for all of your playing pleasure, including new battlegrounds, locations and even more racial traits to strengthen your heroes with.
The three loot cards, in ascending order or rarity are as follows: