Path of Cenarius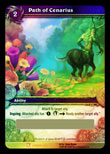 Card:
Path of Cenarius
Expansion:
Fields of Honor
Rarity:
1/11 booster packs
Path of Cenarius
Binds when picked up

Use: Leaves flowers in your wake for 5 min.
The [Path of Cenarius] is a item similar to the "The Path of Illidan" in the nature that it creates a trail when you walk...but wait! That isn't flames, but the flowers and growing power of nature! Usable in feral, and all forms, and also usable by twinks, this item will make beautiful flowers grow with every footstep. As with the "Path of Illidan", the only thing that will really remove this effect is right clicking or death, until the duration is complete. To get this specific loot card without buying booster packs, simply use our "Buy It Now" feature and get one for as low as $2 to $4.50 USD! But, if bidding is your thing, you can easily get one for $0.99-$2.00 USD.
Purchase: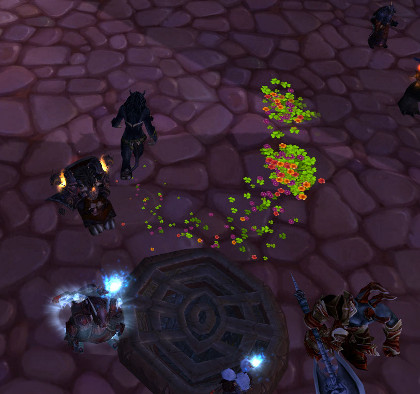 About the Fields of Honor Expansion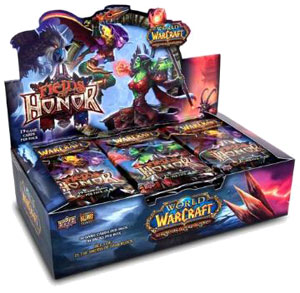 Released on June 30th, 2009, the Fields of Honor expansion ushered in a total of 208 new cards for all of your playing pleasure, including new battlegrounds, locations and even more racial traits to strengthen your heroes with.
The three loot cards, in ascending order or rarity are as follows: