Fortune Telling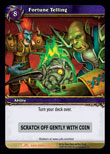 Card:
Fortune Telling
Expansion:
Through the Dark Portal
Rarity:
1/484 booster packs
Imp in a Ball
Binds when picked up

Use: Ask a question, then right click to receive your answer! (30 Sec Cooldown)
The final card, Fortune Telling, is the rarest of the "Through the Dark Portal" loot cards and gives you the [Imp in a Ball]. Usable at any level, this curious little floating orb will answer your deepest questions with utmost sincerity... or a little bit of sarcasm! While announcing your fortune to your whole group, he can tell you what you would like to know, give you a cryptic yet fun answer, or simply insult you, whichever is easier for him at the time. He is trapped in a ball, remember? Featuring a very large assortment of fortunes, still he functions as simple and easy as an old Magic 8-Ball. The general pricing for this specific loot card are around $55-$70 USD for "Buy it Now" and a $35 average for biddings.
Purchase: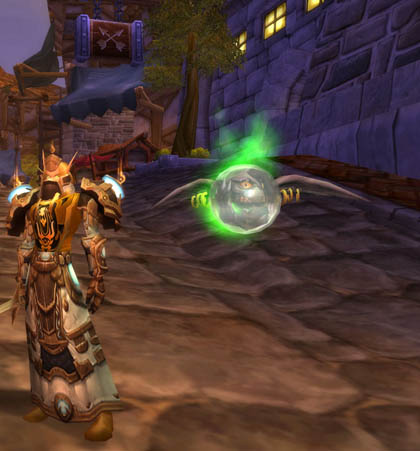 About the Through the Dark Portal Expansion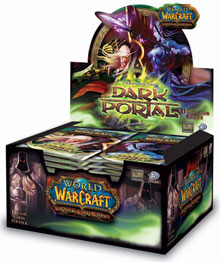 Boasting a total of 319 cards, with three new loot cards, and only 6 months after its predecessor, it has 42 cards less than Heroes of Azeroth. Lacking as many cards as before, it certainly made up for a loss of numbers with many cards like Apprentice Merry, un-targetable by any other card and "Chipper" Ironbane, which has the ability to remove any equipment or ability, and can swing three damage points a turn, you could add an increased amount of power towards any deck or situation. But, the most interesting part would be the loot cards. Rare in more ways than one, let's take a quick look at them in ascending order of rarity: