Tuskarr Kite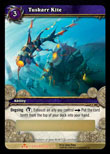 Card:
Tuskarr Kite
Expansion:
Scourgewar
Rarity:
1/132 booster packs
Tuskarr Kite
Binds when picked up

Use: Teaches you how to summon this companion.
The [Tuskarr Kite], which is very similar to the "Dragon Kite", acts as a companion/npc pet and will follow your character around on a string. Every so often, a bolt of lightning will strike the kite and follow the string down giving you a little harmless jolt. For an even better effect, why not try giving this item to a druid that has flight form or a character that will be riding the deeprun tram, The Great Lift or some zeppelins. But of course, if you would rather give this to your twink, you can do that as well, because this item is twink friendly. Using "Buy It Now" it will cost around $40 and the bids are anywhere from $25 to $30 USD.
Purchase: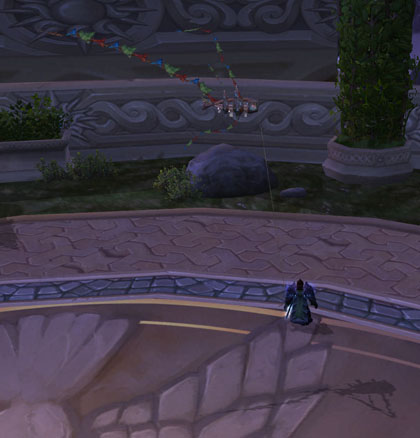 About the Scourgewar Expansion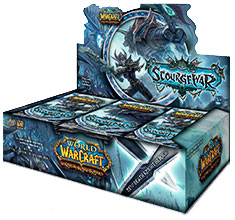 Releasing in November of 2009, Scourgewar is one of the final WoW TCG expansions of the decade. This expansion brings in a total of 270 cards to the playing field along with classes and race/faction favorite classes and new class specific quests. This is also the first set to fully integrate the Death Knight class into the WoW TCG. It is also the first to bring in Mounts as an available attachment to your heroes.
But, as always, it also has three new loot cards (In order of ascending rarity):